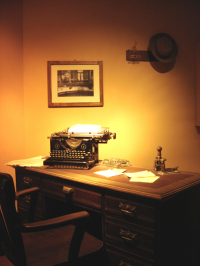 Leigh Ann Rogerson
I'm a creative copywriter with nearly two decades of experience writing clear, concise, attention-getting copy for a broad range of organizations.
Check out some of my award-winning writing here. Please feel free to get in touch with me if you're interested in hiring me for your next project.
Expertise The bulk of my writing experience are for the purpose of direct marketing, including: letters, emails, landing pages, brochures, membership materials - you name it.
Skills I'm a self-starter with exceptional writing and communication skills; adept at handling multiple deadlines on short notice; proficient in OfficeSuite.
Location Harrisburg, Pennsylvania